Vegetable Seeds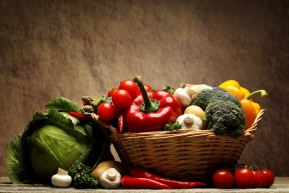 ---
Coming from breeding and experiment stations we propose new varieties fitting with special market requirements;
Menagri is offering a wide range of Vegetable and Field Crops seeds having, Open Pollinated and Hybrid seeds, providing :
The highest level of performance in terms of yield and earliness
The best package of diseases resistances
The widest adaptability to different environmental conditions
Menagri offers more than forty years of experience and professional capacities to answer the market needs; by serving the seed importer, the distributor, the dealer, the grower, and essentially the consumer.
The seed assortment covers:
Vegetable Seeds

Cucumber
Tomato
Squash
Watermelon
Melon
Onion
Pepper
Eggplant
Carrot
Cabbage
Cauliflower
Lettuce
Bean
Broadbean
Peas
Rootstocks
And others

Field Crops

Corn
Sunflower
Soybean
Canola
And others
Out target is to satisfy agricultural requirements, and present to our customers superior products. For more detailed information about varieties and brands, contact us on info@menagri.com.